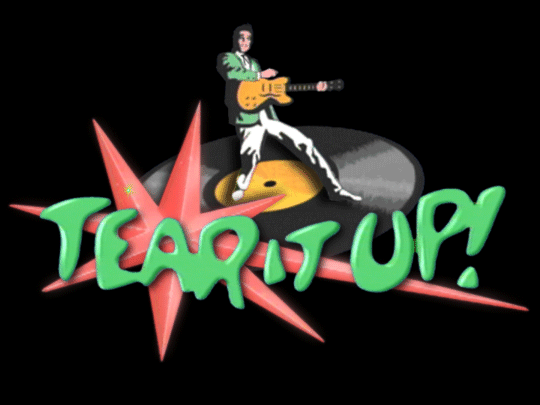 "This is the first film to comprehensively document Rockabilly music and recognize it as a separate American musical style, such as jazz and blues."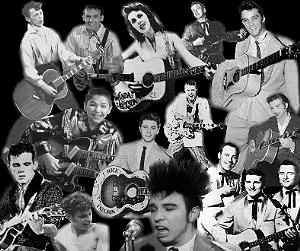 Producer/director Greg Wolske, dba, Lasso Productions, is in the process of creating the most comprehensive film ever produced about Rockabilly music. Mr. Wolske has interviewed the actual musicians who made it happen and has let them tell the phenomenal Rockabilly story. He has encouraged them to discuss their early influences, their careers, and their views and opinions with regard to the entire Rockabilly era. The film also includes many rare photos and film clips, some not seen in fifty years! The fact that Lasso Productions was able to locate and film the actual people who made it happen makes this a very unique piece. Discussions about personal experiences and friendships with their Rockabilly contemporaries, as well as a quick look into these talented people's current lives, makes this an exceptionally intriguing film.
Over eighty people have been interviewed for this film, including Carl Perkins, Chet Atkins, Scotty Moore, D.J. Fontana, Duane Eddy, Dave Edmunds, David Nelson (RE: Rick), Wanda Jackson, The Blue Caps, Larry & Lorrie Collins, Johnny Carroll, Danny Gatton, Sleepy LaBeef, Hayden Thompson, Glen Glenn, Floyd Murphy, Sid & Billy King, Mac Curtis, Joe Poovey, Sharon Sheeley, Gloria "Cochran" Julson (RE: Eddie), Rocky & Randy Burnette (Johnny Burnette's sons), Paul Burlison, Dale Hawkins, Roland Janes, Jerry Phillips, Jerry Allison, Sonny Curtis, Eddie Bond, Ronnie Dawson, Dave Alvin, Rosie Flores, The Paladins, High Noon, Big Sandy & The Flyrite Boys, The Moon Dogs, The Stompin' Pompadours, The DelKats, The Frantic Flattops, The Planet Rockers, and the wild man himself, Hasil Adkins.
Numerous events, concerts and performances have been filmed, including Wanda Jackson Day, Eddie Cochran Weekend, the annual Winter Jamboree in Iowa, a Rockabilly concert at Lincoln Center in New York, The James Dean Rockabilly Rebel Weekend, and three Rockabilly weekenders at Hemsby, in Great Yarmouth, England.
Rockabilly music has an enormous and loyal following in England and Europe, and similar followings have recently come to the forefront in Japan and Australia. These foreign markets should have tremendous potential as successful broadcast and video distribution outlets for this film. Recently in the USA, interest in Rockabilly music seems to be exploding! There are now numerous yearly concerts that can last from two to seven days throughout the US. Obviously, promoters are finding such shows quite lucrative. There is also an exciting trend that combines hot rod shows with live Rockabilly music. Of course, this film will be of interest to many people other than just Rockabilly enthusiasts, due to its historical nature. This is the first film to comprehensively document Rockabilly music and recognize it as a separate American musical style, such as jazz and blues.
This is a high quality production with award winning potential, an intimate look at the music and the people that changed the world. This film is currently being edited.
Email: info@tearitup.com
Copyright

1990 - 2015 Lasso Productions ®